Episodes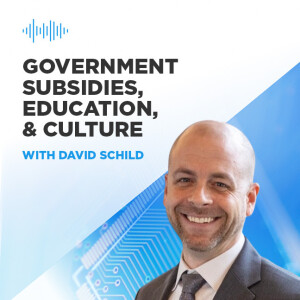 Wednesday Nov 15, 2023
Wednesday Nov 15, 2023
Join us on this episode of the Altium OnTrack Podcast as we sit down with David Schild, Executive Director of the Printed Circuit Board Association of America (PCBAA). In this insightful conversation, David shares the mission of PCBAA, its role in advocating for domestic printed circuit board manufacturers, and the unique challenges and opportunities in the industry.
Discover the fascinating world of printed circuit boards and substrates as David talks about the diverse members of PCBAA, ranging from woven glass producers to drilling equipment manufacturers. Get a glimpse into the innovative world of PCBAA through David's discussion of the association's impactful business cards and the importance of physical materials in conveying industry priorities.
Explore the conversation about the state of the industry, workforce challenges, and the need for sustainable growth. David sheds light on the role of automation in manufacturing facilities and the vital connection between education, advocacy, and legislation in shaping the future of the electronics industry.
Whether you're a seasoned professional or just curious about the world of printed circuit boards, this podcast provides valuable insights into the heartbeat of modern electronics. Tune in to learn more about the industry's past, present, and the exciting possibilities that lie ahead.
Don't miss out on this engaging discussion that brings the world of electronics to life. Watch the video on YouTube to see the impressive business cards and gain a visual understanding of the technology driving innovation in the electronics manufacturing sector. If you're passionate about technology, manufacturing, or simply intrigued by the inner workings of the devices we use every day, this podcast is a must-watch!
Show Highlights:
Intro

What David Does for PCBAA

David's Background

What Should the US Market Share in Microelectronics Manufacturing Be?

Government Subsidies & a Race to the Bottom

What Role Does Automation Play in Price Competition?

Encouraging Young People to Get Into the Industry

Electronics & Popular Awareness

Is the Messaging Getting Through?

How to Educate the Masses about Microelectronics

PCB-7?

It's Going to Take Time

Impressions about PCB West

Increased Visibility at Trade Shows

Learn More about PCEA & PCBAA